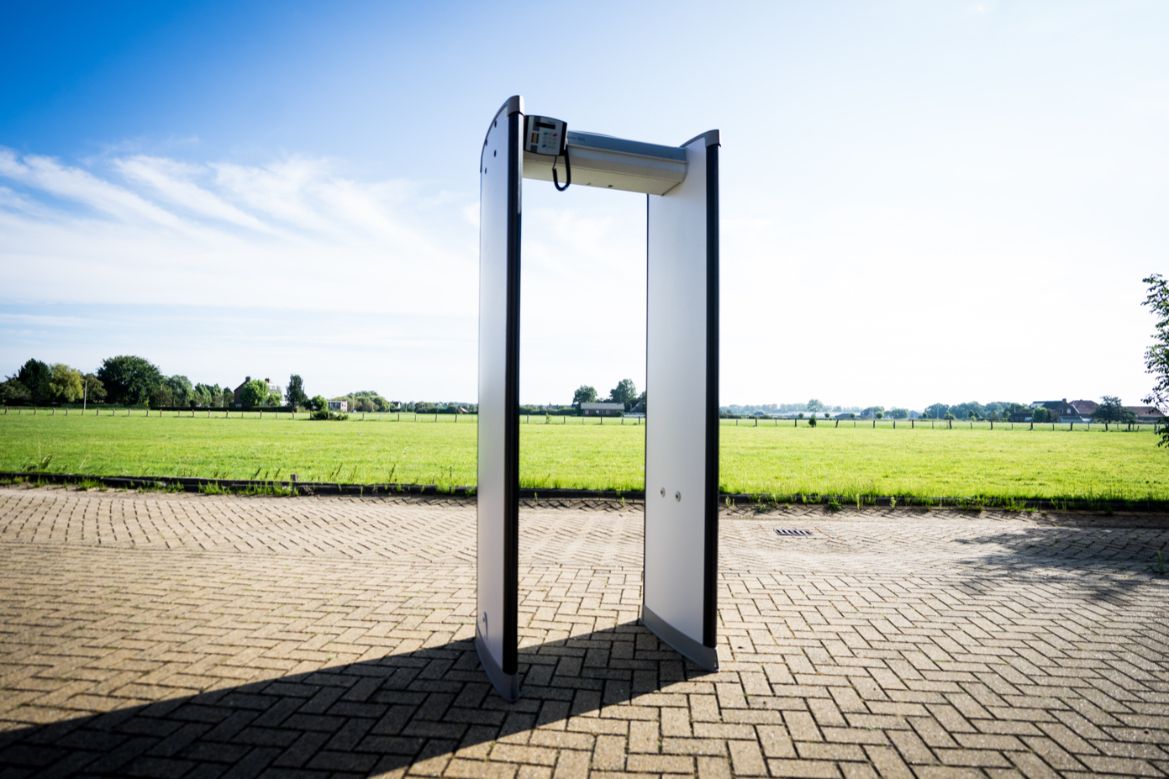 Detection systems for rent
Bavak has an extensive range of scanning and detection equipment at its disposal. This equipment can be used to secure various events. For example, during state visits, high-risk events, political gatherings, parties and congresses.
When hiring out these detection systems, Bavak often works with a total turn-key solution. From an initial design for a security layout to a technical specialist on stand-by during an event. Bavak's technical team has a lot of experience with all kinds of projects at home and abroad. This ranges from sporting events to NATO conferences. The equipment to be deployed is transported to location by a specialist transporter and installed by our own technicians.
Detection systems for rent
When there is an event or meeting where the safety of the visitors plays an important role, you can rent certified scanning equipment at Bavak. There is a wide range of 'walkthrough metal-detection' equipment available which are easy to install and can be used immediately with small instructions. In this way it is possible to 'quickly' scale up at events or trade fairs.
In case you would like an overview of all products Bavak can offer for temporary projects, you can download the 'rental' brochure from the bottom of this webpage.
Detection systems for rent - X-ray
X-ray machines are an ideal tool for checking objects for unwanted objects such as weapons and narcotics. X-ray machines are also regularly used to quickly locate goods lost in a production process. In addition to the equipment, Bavak also provides clear user training to increase the efficiency and effectiveness of the operators.
Detection systems for rent - Metal Detection Equipment
Proper access control includes checking for the presence of metal objects on people. This quick check can be done with a metal detection gate and if necessary with a hand-held metal detector. Should a person carry an alarming metal object, a visual and/or audio signal can follow after which a further check can take place.
Detection systems for rent - ZBV Z-Backscatter Van
Bavak has its own scanning vehicle (ZBV®). This can be used to make X-ray scans of for instance cars, trailers, containers or garage boxes. By driving past an object it is possible to make a scan in which especially organic materials (e.g. cigarettes, explosives and narcotics) become clearly visible. This makes it easy to determine whether the contents of an object require further investigation. The use of an ZBV® is allowed under strict rules therefore Bavak has the right to refuse the order.
Detection systems for rent - Hand-held scanners
The compact hand-held backscatter system (Mini-Z) is ideal for detecting drugs and other prohibited items in hard-to-reach areas such as closets, car doors, abandoned bags and suitcases. The Mini-Z weighs only 5kg and quickly delivers revealing scan images on a tablet. The system is exceptionally easy to use, after a short user instruction.
Detection systems for rent - Drone Detection
To deal with the ever-increasing threat of drones, a Bavak Drone Detection System can be deployed. This may involve smuggling, privacy violations, terrorism or (corporate) espionage. Bavak's system can be deployed quickly and effectively for both detecting the presence of drones in the airspace as well as the location of the pilot. Even during temporary events.
Why Bavak
The specialists at Bavak know all rental equipment very well and have been realizing successful implementations for years. As a result, there is also a lot of expertise available which we are happy to use to make things easier for our customers.
Bavak has its own training service with which we can also make your (if applicable, temporary) employees fully familiar with the use of the equipment. This prevents, for example, that only the system administrator knows how everything works. This training can also be given 'on the job' so that your employees are immediately informed on location.
So it really depends on your wishes and your situation which of the systems is best for your situation. Please contact our specialists to see which of the systems is in stock for rental.
Download the 'rental' brochure for more information